Can AI Run Cultural Surveys for You?
Wednesday, June 21st 2023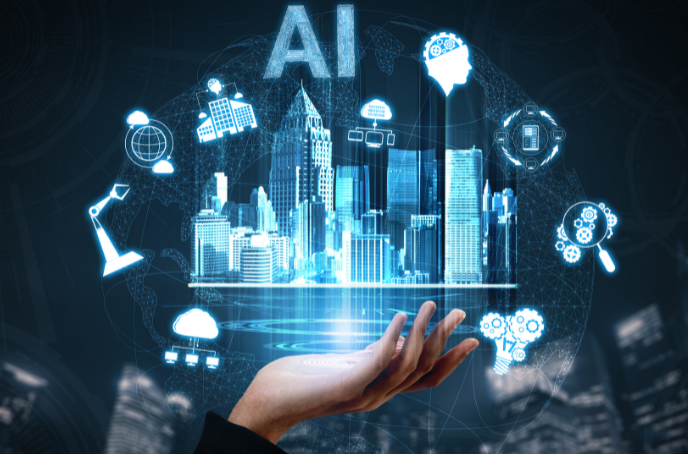 In the digital era, technology continues to advance at an astonishing pace, transforming various aspects of our lives. Artificial Intelligence (AI), in particular, has emerged as a powerful tool with the potential to revolutionize industries and streamline processes. One area where AI has shown great promise is in conducting cultural surveys. Traditionally, cultural surveys have been time-consuming and resource-intensive, requiring extensive human effort. However, with the advent of AI, organizations now have the opportunity to leverage automated survey platforms that can efficiently gather and analyze cultural data. Today, we will explore the potential of AI to run cultural surveys and the benefits it offers.
Streamlined Survey Creation
Creating cultural surveys can be a complex and challenging task, involving careful planning, question design, and target audience selection. With AI-powered survey platforms, organizations can streamline the process by utilizing pre-built templates or customizable survey forms. These platforms often come equipped with intelligent algorithms that suggest appropriate questions based on the desired cultural aspects to be explored. This not only saves time but also ensures the inclusion of relevant and impactful questions. Furthermore, AI can analyze large volumes of existing cultural data to identify patterns and trends, allowing organizations to design more targeted surveys. By automating the survey creation process, AI empowers organizations to quickly launch culturally significant surveys without extensive human intervention.
Enhanced Data Collection
Conducting cultural surveys manually often involves significant time and resources to collect data from diverse sources. AI-driven platforms can leverage natural language processing (NLP) techniques to extract data from various online channels such as social media, news articles, and forums. These platforms can swiftly scan vast amounts of text, detecting cultural nuances, sentiments, and emerging trends. AI algorithms can also categorize and prioritize data based on its relevance and significance to the cultural survey objectives. This automated data collection process not only accelerates the survey timeline but also ensures a more comprehensive analysis of cultural data.
Accurate Analysis and Insights
The true potential of AI lies in its ability to process and analyze large datasets with remarkable speed and accuracy. Cultural surveys often generate enormous volumes of data that can overwhelm human analysts. AI-powered algorithms, on the other hand, can quickly sift through data, identify patterns, and extract meaningful insights. By employing machine learning techniques, AI algorithms can uncover hidden correlations and trends within cultural data that might have otherwise been overlooked. This enables organizations to gain a deeper understanding of cultural preferences, opinions, and behaviors, leading to more informed decision-making.
Ethical Considerations 
While AI offers tremendous potential in running cultural surveys, it is essential to address the ethical considerations associated with its implementation. Bias in data collection and analysis is a significant concern when relying solely on AI algorithms. Biased training data can perpetuate cultural stereotypes and skew survey results. Therefore, it is crucial to ensure diverse and representative training data and periodically evaluate AI models for bias. Organizations must also be transparent about the use of AI in cultural surveys and prioritize data privacy and security.
The Power of TruPulse in Running Cultural Surveys
An AI platform that exemplifies the potential of AI in running cultural surveys is TruPulse. TruPulse is an innovative AI platform that helps organizations understand their employees automatically and continually by bypassing the entire survey process and automatically developing employee insights. By leveraging AI technology and utilizing communications tools like Microsoft Teams and Slack that companies already use, TruPulse provides real-time insights into employee morale, trending workplace topics and cultural health. It goes beyond simple survey questions by analyzing natural language responses and identifying patterns, sentiment, and emerging themes within an organization's culture.
TruPulse enables company management to make informed decisions based on the real-time insights it provides. By understanding the pulse of their organization, leaders can identify areas of improvement, address employee concerns promptly, and create a more inclusive and engaging workplace. TruPulse's AI-powered approach empowers organizations to proactively shape their culture, rather than reacting to issues when they become problems.
Conclusion
Artificial Intelligence has the potential to transform cultural surveys by automating the process, streamlining data collection, and providing accurate insights. With AI-driven platforms, organizations can save time, resources, and effort, enabling them to get important employee insights more efficiently. However, it is essential to consider the ethical implications of AI implementation and ensure transparency, fairness, and privacy. By harnessing the power of AI in cultural surveys, organizations can gain a comprehensive understanding of cultural dynamics, leading to better-informed decisions and strategies that are aligned with the preferences and needs of diverse populations.
AI can revolutionize the way cultural surveys are conducted and understood. It offers real-time insights into an organization's culture, employee morale, and emerging trends. While AI can streamline the survey process and provide valuable data analysis, it should be used in conjunction with human interaction and feedback. TruPulse is one such AI platform that exemplifies the possibilities of using AI for cultural surveys. By leveraging TruPulse's real-time insights, organizations can create a better workplace environment and foster a culture that supports the growth and success of their employees.
Tags: cultural survey